Physical Therapists
Ginger Fenter
Dr. Ginger Fenter graduated as the Valedictorian of Charleston High School in 1983. She received distinction as a Presidential Scholar graduating with Highest Honors with a degree in Physical Therapy from the University of Central Arkansas in December of 1988. She was licensed by the State of Arkansas to practice Physical Therapy in 1989. She received her Doctorate in Physical Therapy from Des Moines University with highest honors in 2009 and has received extensive training in Manual Therapy and Myofascial Release. Dr. Fenter founded F&S Physical Therapy along with Marty Starkey in 1994.
---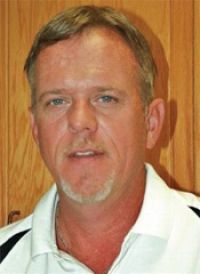 Marty Starkey
Marty Starkey graduated from the University of Central Arkansas in 1984 with a Bachelor of Science degree in Physical Therapy. As one of our founders and most experienced therapists, Marty has seen and treated a wide variety of patients in his over 36 years of practice with excellent results. He prides himself on staying current with all treatment options and has been extensively trained in Myofascial Release by John Barnes, PT. Marty's attentive and caring approach to patient care has influenced everyone at Wellness Physical Therapy.
---
Sandra Hyett
Dr. Sandra Hyett graduated from the University of Iowa School of Physical Therapy in 1969. She worked in an outpatient clinic in Port Arthur, Texas for 20 years and was Director of Physical Therapy at Palacios Community Medical Center. She received her Doctor of Physical Therapy from the University of St. Augustine in 2009, Graduating with high honors. One of Dr. Hyett's area of interest is Low Level Laser Therapy.
---
Mary Chown
Mary Chown graduated from the University of Iowa in 1979 in Physical Therapy, and worked in several settings in both rural and urban areas in the midwest. She obtained her master's in Occupational Therapy from St. Catherine's in St. Paul in 2000 and is dually licensed in Arkansas for providing OT and PT services. 
---
Leyton Cabe
Samuell Leyton Cabe graduated from the Rockhurst University in May of 2021 as a Doctor of Physical Therapy. Leyton has a particular passion for connecting the worlds of fitness and therapy together. He was a CrossFit coach for 7 years prior to starting physical therapy and enjoys helping people reach their health, fitness, and therapy goals. Leyton joined the F&S Team in June of 2021.
Physical Therapist Assistants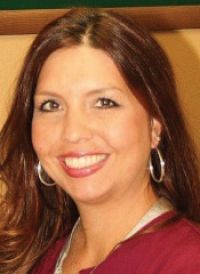 Amy Wilson
Amy Wilson attended the University of Arkansas Fort Smith and graduated from Northwest Arkansas Community College in 1997 with her Physical Therapy Assistant degree. Upon receiving her license in 1997, she worked with pediatrics for three years. In 2001 she began her employment at F&S Physical Therapy. Amy is a hands-on PTA with extensive training in myofascial release and soft tissue mobilization.
---
Cassandra Zimmer
Cassandra Zimmer graduated from Waldron High School in 1988. She then graduated from Carl Albert State College in Poteau, OK in 2006 with an A.A.S. Physical Therapist Assistant degree. She went to work in an LTC facility after obtaining her license from the Arkansas State Board in Aug 2006. In Feb 2007, she joined the F&S team in Waldron where she worked under Mary McKinley for 3 yrs. She left to broaden her experience in LTC and then re-joined F&S in January 2014 to work with her mentor Mary McKinley! Cassandra has experience in acute care, LTC, inpatient rehab, Home Health and outpatient rehab.
---
Julie Watson
Julie Watson graduated with honors from ATU in 2015 with her AAS degree as a PTA. Julie joined the Wellness Physical Therapy team in 2015 and works out of multiple clinics and provides home health treatments.
---
Pam Meador
Pamela Williams graduated with honors from Arkansas Tech University-Ozark Campus in 2016 with an Associate's of Applied degree as a Physical Therapist Assistant. Pam joined the Wellness Therapy Team in June 2017, where she specializes in clinical setting as well as Home Health. Pam enjoys providing therapy services to patients who are ready to reclaim their health & reclaim their life.
Joshua Ford
Joshua Ford graduated Summa Cum Laude from the ATU Physical Therapist Assistant program in May of 2019. He has a passion for helping people and joined the F&S team in August of 2020.
Tonya Lancaster
Tonya Lancaster is a 2021 Summa Cum Laude graduate from the ATU Physical Therapist Assistant program, in Ozark Arkansas. She acquired clinical experience in acute care, LTC, inpatient & outpatient rehab, and joined the F&S team in June of 2021. Tonya is a caring and compassionate PTA who strives to provide excellent care that meets the individual needs of her patients.
Adam Pendergrass
Adam Pendergrass graduated with honors from Carl Albert State College in 2021, obtaining an A.A.S. in Physical Therapist Assistant and an A.S. in Allied Health. Adam joined the Wellness Physical Therapy team in May 2021. Adam has a passion for therapeutic exercise and motivating others to live active lifestyles. In his free time, he likes to work on his family's ranch, practice jiu-jitsu, and go hiking.